The following hotels have blocked a number of rooms during 21-25 August 2017 for your convenience. More information about each hotel is available below. Please proceed with your reservation to guarantee your personal booking. All rates include breakfast and VAT.

Hotel rooms can be reserved between 21-25 August 2017. In case your required arrival- or departure date lies outside this time period, please contact Meetagain. We will request extra nights in the selected hotel and will confirm them according to the hotel´s availability.
Room rate will be confirmed upon the availability of the hotel.

The congress venue can be easily reached by public transportation or by foot from all these hotels.

Below you find hotel prices and Sales conditions.

For any questions in regards to booking of accommodation, please contact:

Congress Bureau Meetagain
Email: etc16@meetagain.se
Telephone: +46 8 664 58 00
Scandic hotel in Stockholm
Note! When you book a hotel room at Scandic, you have to fill in your arrival dates at the blue block.
Sales conditions for Scandic Hotels:
Prices and conditions are valid until 16th June
Prices are valid for dates 19-26 August. For other dates, please contact Meetagain
Payment shall be made upon check-in with credit card
Guest must provide credit card information at the time of booking to guarantee the hotel room.
Booking are made individually and are treated as an individual booking
Reservation can be canceled until 24h before arrival
In case of early departure guests must inform the hotel 24h prior to departure to avoid liable of payment.
Important! when you book your Scandic hotel you have to sign in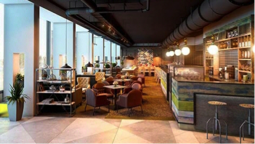 Hotel Scandic Klara is located in central Stockholm with only a 5-minute walk from Stockholm city centre and the Arlanda Express. Our interior design reflects elements from Stockholm's scenery; a city built on water with a blend of modern architecture and history. (Scandic Klara does not serve alcohol.)
Address: Slöjdgatan 7, Stockholm

Standard room (1 person): 1790 SEK
Standard room (2 persons): no available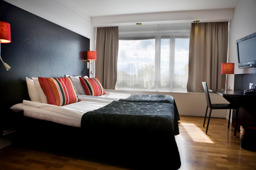 Park has a virtually unbeatable location. With the greenery of Humlegarden right in front of the hotel, the excitement of the city is just a few minutes' walk away too, with fashionable Sturegallerian as its focal point. Restaurants, bars and shopping are to be found here. Both metro and bus are available for easy and convenient transport around Stockholm.
Address: Karlavägen 43, Stockholm

Standard room (1 person) 1990 SEK
Standard room (2 persons) 2090 SEK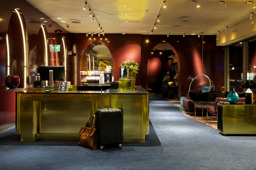 Stay right in the heart of all the action. You can also enjoy good food at Jamie's Italian, or hang out in one of our bars with the capital's night owls until the small hours. Shopping and the metro are within arm's reach.
Address: Humlegårdsgatan 23, Stockholm

Standard room (1 person) 2090 SEK
Standard room (2 persons) 2190 SEK
Nordic Choice Hotel in Stockholm
Book your hotel room with Nordic Choice Hotels
for:
ETC 2017
Nordic Choice Hotels offers negotiated rates at selected hotels in Stockholm.
The negotiated rates are bookable between 1st October 2016 – 22nd May 2017. You may book your room through this link between 22nd May 2017 – 20th August 2017 on our daily available rates as long as the hotels have availability.
Terms and Conditions - you find information about terms and conditions in the booking form below.

Clarion Hotel Sign is 4-star hotel set in a spectacular building created by famous Swedish architect Gert Wingårdh. The ultra contemporary Clarion Sign offers cosy and elegant guest rooms furnished in Scandinavian style.
Address: Östra Järnvägsgatan 35, Stockholm

Standard room (1 person): daily available rate
Standard room (2 persons): daily available rate

Comfort Hotel Stockholm offers the most central location in Stockholm, just around the corner from Stockholm Central Station. Stockholm's amazing range of restaurants, shopping, museums and night clubs are within easy reach by foot.
Address: Kungsbron 1, Stockholm

Standard room (1 person): daily available rate
Standard room (2 persons): daily available rate

Whoever you are and whatever brings you to Stockholm – your hotel room is your temporary home. We welcome you to Nordic C Hotel – central, personal and always with tips and ideas about what to do in our beautiful city. We know Stockholm.
Address: Vasaplan 4, Stockholm

Standard room (1 person): daily available rate
Standard room (2 persons): daily available rate
This hostel in Vasastan is well located for those who appreciate a charming and personal accommodation. Close to everything, yet at a comfortable distance from the throng of traffic and stress. The family Schoenberg staff welcomes you, with the ambition that you should check out with a smile and good sense of the body. Rested, relaxed and satisfied. We really want you to feel at home.
Address: Surbrunnsgatan 44, Stockholm

Contact:
+46 (0)8-229 230
Email: info@2kronor.se
www.2kronor.se/en

For any questions in regards to booking of accommodation, please contact:

Congress Bureau Meetagain
Email: etc16@meetagain.se
Telephone: +46 8 664 58 00
KTH
SE-100 44, Stockholm, Sweden
+46 8 790 60 00

Shervin Bagheri, KTH Mechanics | e-mail: etc16@mech.kth.se
Dan Henningson, KTH Mechanics